Hi, I am John Peeters the founder and CEO of Natures Beauty, we are 100% New Zealand owned and operated.
We have been producing natural skincare treatments for the local market since 1996.
It all started when our family returned to New Zealand in 1993 after 8 years living in London and Sydney and my wife could not find a suitable moisturiser for her skin.
So we decided to make our own moisturiser and approached a local chemist and between us formulated a nourishing lanolin crème that worked well for my wife, family and friends.
Shortly after we found there was a big demand for New Zealand skincare products and we started our business working from home filling the cream into plastic jars supplied from our family plastics factory in Auckland.
Today our products are sold all around New Zealand and around the world. Our skincare brands include Natures Beauty, Bee Kiwi and Lanolux.
Our original Nature's Beauty lanolin crème remains very popular after 20 years together with our hero range Ovine Placenta.
Our vision is to provide natural beauty products from New Zealand in the purest form using a combination of the healthiest natural ingredients, most of which come from this pure land.
Nature's Beauty products are produced in laboratories that are compliant with the GMP requirements for cosmetic and toiletry production throughout New Zealand and the International market. This ensures that the product that you are using is manufactured to the highest standards.
All our products are made in New Zealand and are individually inspected before sale.
With our experience, love and care from the Nature's Beauty family, trust us to provide you with the best skincare experience from New Zealand. We won't let you down.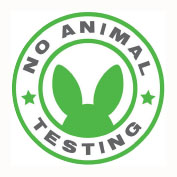 Sep 1996
Nature's Beauty (NZ) Ltd Incorporated
Oct 1996
Lanolin Skincare, Thermal Mud, Royal Jelly, Aloe Vera, Placenta Products Launch
Sep 1997
Member of Buy New Zealand Made
Oct 1997
Registered Nature's Beauty Trademark in New Zealand
Mar 1999
Whitening Crème Product Launch
May 2003
Member of Auckland Chamber of Commerce
Jun 2004
Natures Beauty International Ltd Incorporated (Export)
Oct 2004
Ovine Placenta Products Launch
Jun 2006
Revitox Anti Ageing Products Launch
Apr 2007
Registered Nature's Beauty Trademarks in Australia
Dec 2009
Member of CTFA (Cosmetic,Toiletry & Fragrance Association)
Oct 2010
Ovine Placenta BiSerum Product Launch
Dec 2011
Member of Biogro New Zealand
Apr 2012
New Zealand Bee Venom Mask product launch
Dec 2012
Bee Kiwi Manuka Honey Range Launch
Jan 2013
New Zealand Bee Venom Eye Serum launch
Dec 2013
Lanolux Range Launch
Apr 2014
Moved to New Premises
Sept 2016
New Packaging for Bee Venom Range launch
Dec 2016
New Packaging for Bee Kiwi Range launch
Dec 2016
New and Improved Luxury Soap Launch
Jun 2017
New Packaging for Ovine Placenta Range